When my husband, a Marine Corps veteran, said he wanted to do a Toy Drive this year, I don't think either of us anticipated the love and generosity that poured out from the community.
This next images includes the toys collected at our Stories with Santa Event.  You can see the results of that day of fun by clicking here.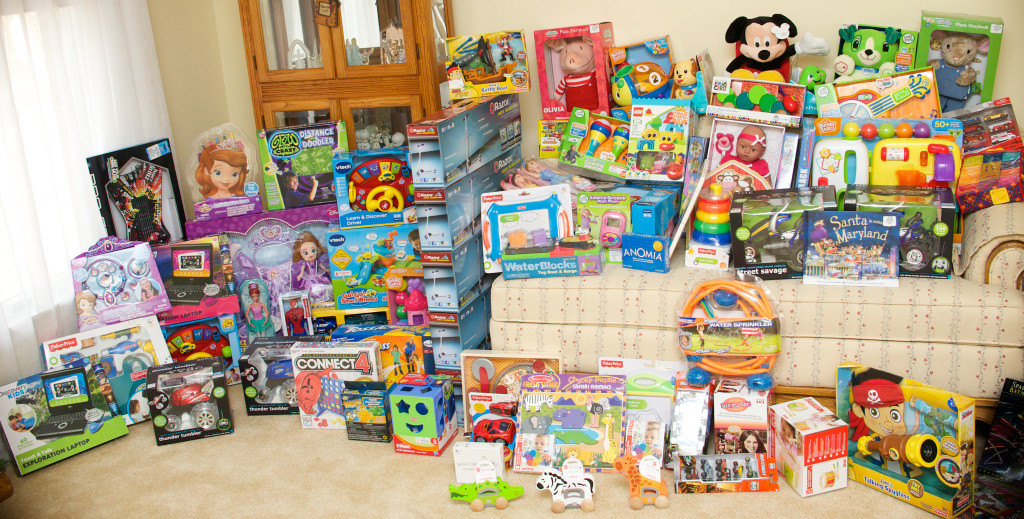 We left a Toys for Tots collection box at our little church, too.  Magothy United Methodist is where I was christened and where Zack and I were married.  It is the oldest and one of the smallest churches in Anne Arundel County.  For having a small congregation, they came out in a big way – doubling our total!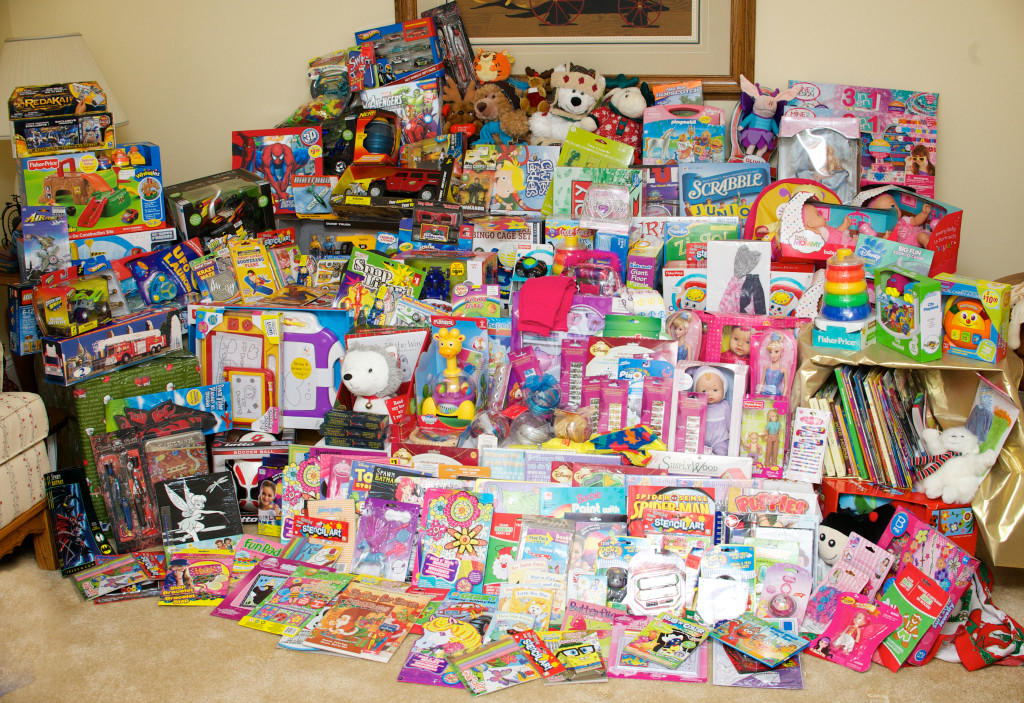 When all was said and done, we counted more than 500 toys!  Five HUNDRED! What a joy it has been to join people in our community to help those who are needing it locally.  The toys will be dropped off tomorrow at the Toys for Tots warehouse in time to be distributed by Christmas.  Thank you! A million times, thank you to everyone who helped make this toy drive such a success.  The bar has been set for next year to collect even more!
*Also, thank you to those who SHOPPED locally too!  We were happy to see so many supporting small local businesses like Soft and Cozy Baby and Amuse!